In the uncertain times following the end of World War II, tradition and conservative values made a big comeback. The glamorous woman at home, able to attend to all domestic chores without a hair out of place, became a popular image. As a result, many women spent an inordinate amount of time living up to the '50s ideal of beauty. The "doe eye," created with shadow on the lids, eyebrow pencil, mascara and heavy eyeliner; along with a pale complexion and intensely colored lips, became fashionable. Women's hair suffered even greater abuse. It was teased, styled, sculpted and sprayed at the salon every week into a helmet of perfectly formed curls, waves and bouffants.
Sophia Loren
Audrey Hepburn
Ava Gardner
Briggitte Bardot
Grace Kelly
Jean Pratchett (Model)
Marilyn Monroe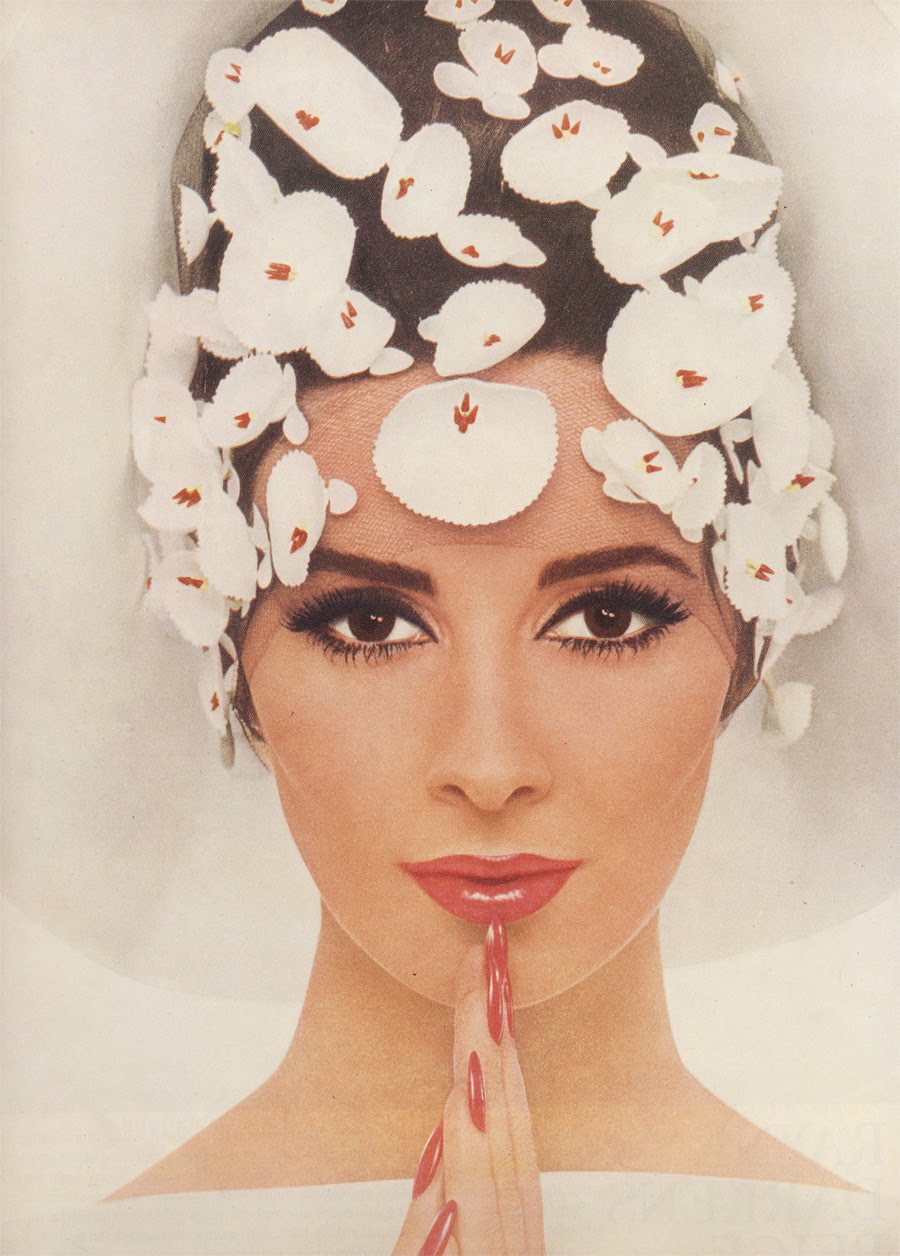 Wilhelmina Cooper
was a model who began with Ford Models and, at the peak of her success, founded her own agency, Wilhelmina Models, in New York City in 1967.
Gina Lollobrigida is an Italian actress and photojournalist. She was one of the most prominent actresses in Europe of the 1950s and early 1960s. Today, she remains an active supporter of Italian and Italian American causes, particularly the National Italian American Foundation (NIAF). In 2008, she received the NIAF Lifetime Achievement Award at the Foundation's Anniversary Gala.
______________________________________________________________________________

P.S. Dear Earthling, if i've forgot somebody beautiful and important of this time period - please do not keep silence! Leave Comments, telling me who should also be in the list. Merci.